ZXD architects has unveiled the design of an exhibition hall in china that will document the emergence of a new town. officially titled 'the kaizhou new town planning exhibition hall', the building is defined by the large void at its center, which serves as a 'window' to its surroundings. an elevated bridge traverses this void, connecting the hill on one side of the site to the lotus pond on the other. where the bridge encounters the structure, an outdoor public space is created at the heart of the scheme.

all images © ZXD architects
already under construction, the exhibition hall will be located in kaizhou in close proximity to the city of deyang in china's sichuan province. 'location within the leading development zone of the new town means that the exhibition hall is not only an important public space of the new town, but also the most direct window that the new town shows itself to the outside,' explains ZXD architects.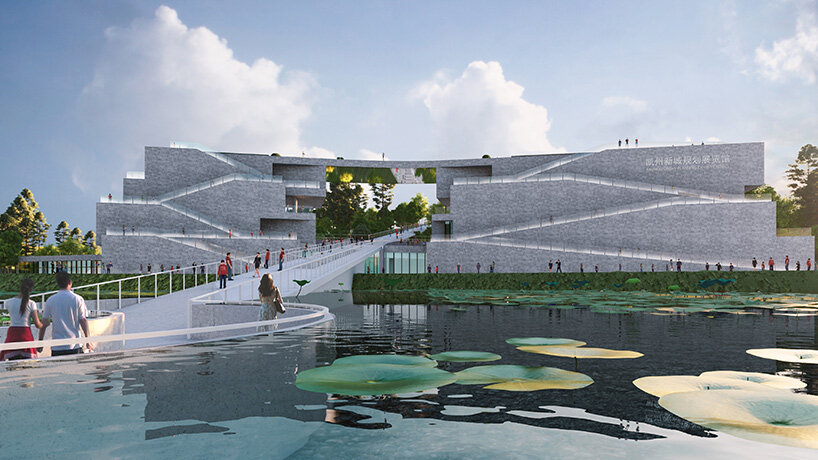 the exhibition hall comprises two volumes either side of the central void, each with their own entrances, exits, and vertical circulation routes. the entrance hall on the first floor connects the south and north volumes, and also serves as the main reception lobby. the project's stacked volumes are offset to create terraces and outdoor circulation routes that lead to the public rooftop. from here, visitors can witness the growth of the new town with the exhibition hall forming an integral part of the development.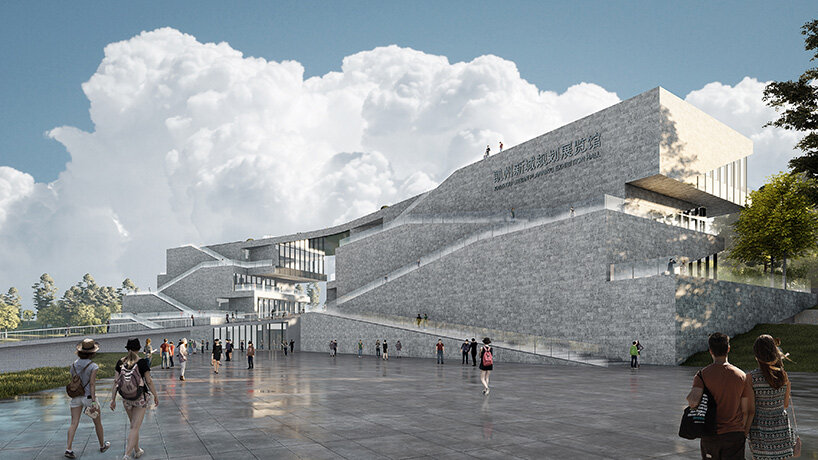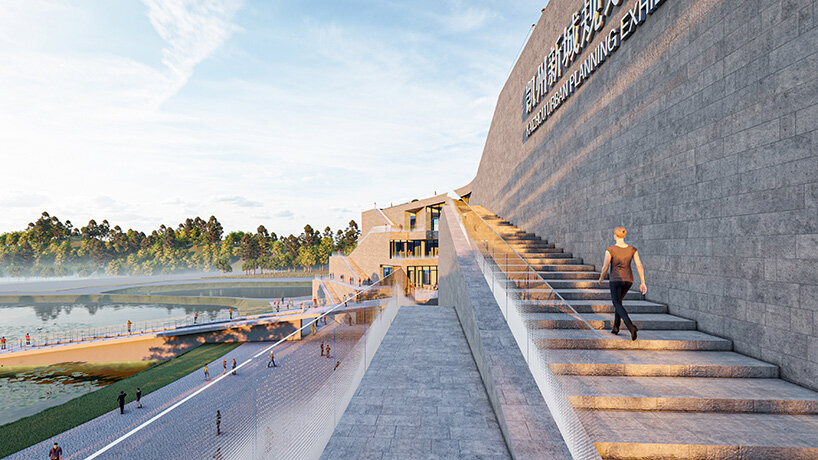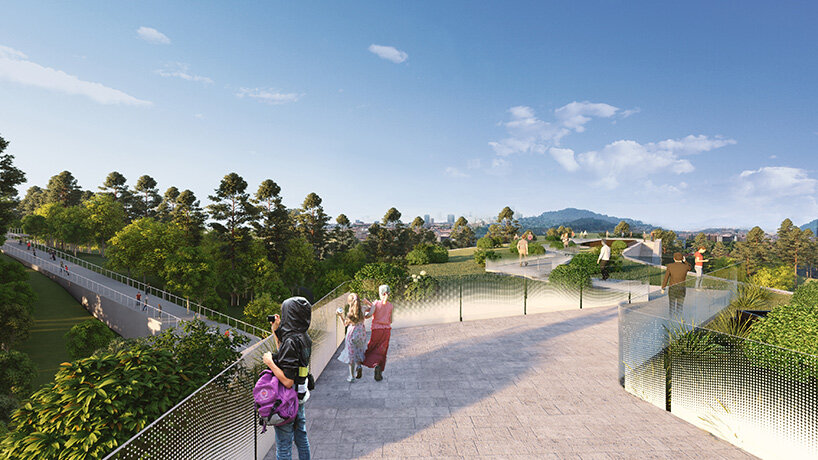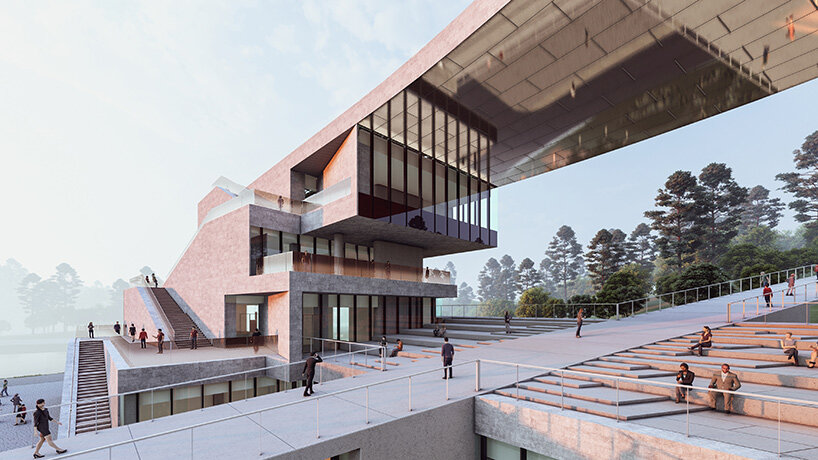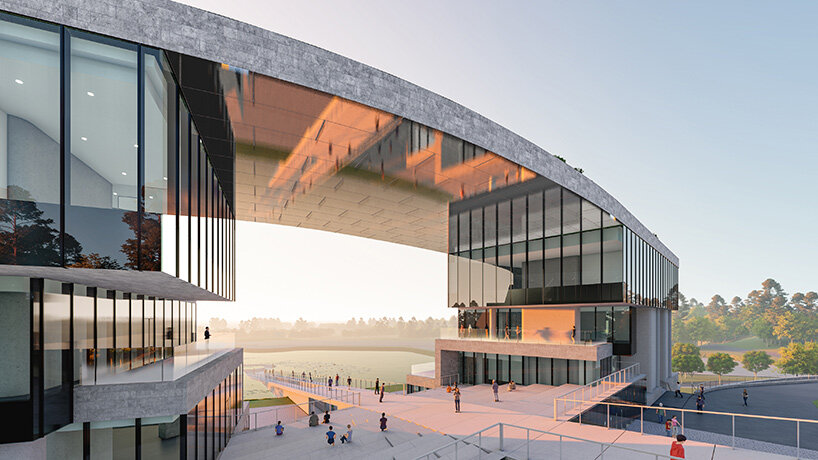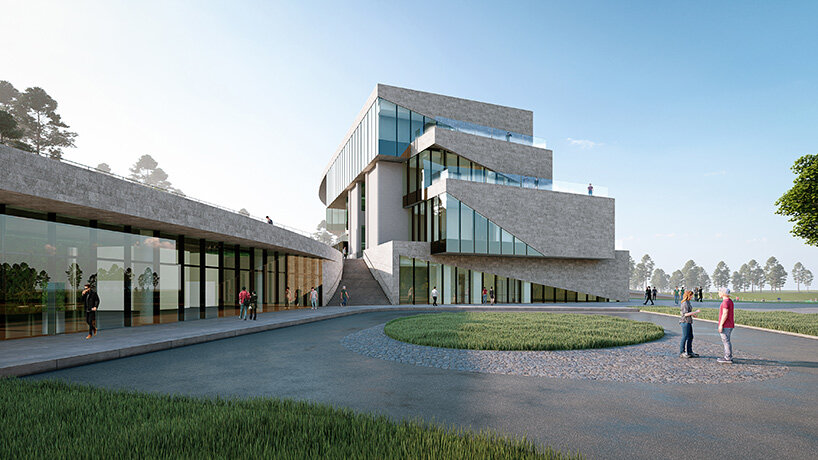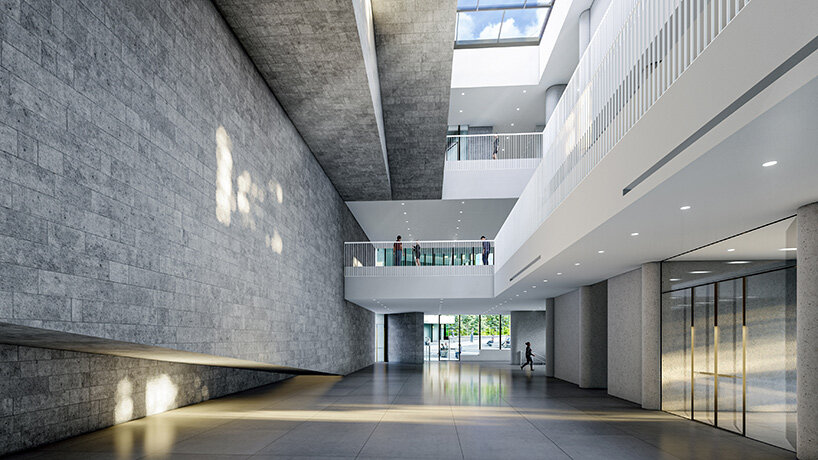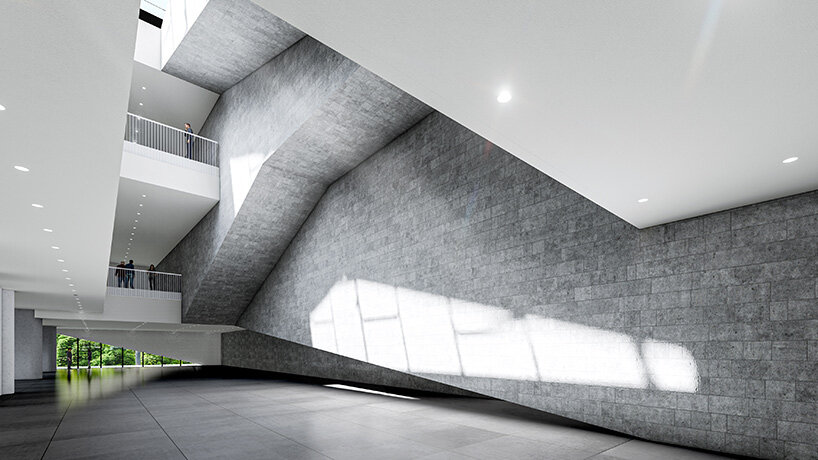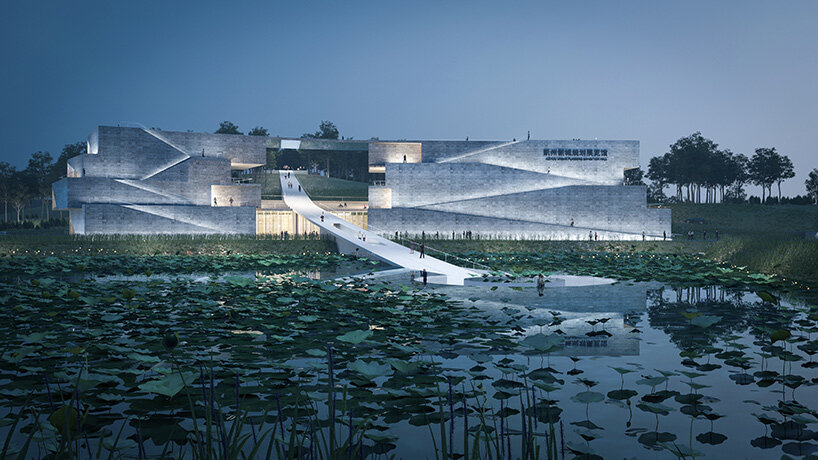 project info:
name: window of the kaizhou new town
location: kaizhou new town, deyang city, sichuan province
design year: 2020
completion year: under construction
land area: 14100.74 sqm
building area: 7819.93 sqm
client: deyang kaizhou investment and development co., ltd
architect firm: BIAD – ZXD architects
chief architect: zhu xiaodi
project architect: jia qi
architecture: luo pan, sun xiaoqian, sun shuanzhu, wang ye, ma yibo, li yi, wang xiaodong
structure: chen han, yin fei
equipment: cui yue
electrical: bi yachong
lighting: hu fang, li yahui, li qingzhu, ma zanbo, jia chunzhong, cui wenyu, liang bin, yang ke, liu ke
philip stevens I designboom
nov 27, 2020