yasuaki onishi has created a new landscape from familiar tabletop objects with a sculpture titled 'ditch of time.' this micro-landscape takes on a sense of place and a thoughtful depth, as everyday items are scattered and shrouded within an atmosphere of vertical lines of dripping glue. the familiarity of the objects atop the desk offer the recollection of the viewer's own past experiences. as if in imitation those types of things, countless vertical lines of glue drip down and create a void that seemingly traces the shadows of the objects.

images courtesy of yasuaki onishi
the lines drawn by the melted glue create a complex entanglement that renders yasuaki onishi's 'ditch of time' into an organic vertical cluster. here, the viewer might recall the ephemerality of interlacing of nerves and information within the body, or the natural phenomena of the forest and the rain. a layer of urea crystals form across the objects on the table along with the lines of glue, covering the surface in white.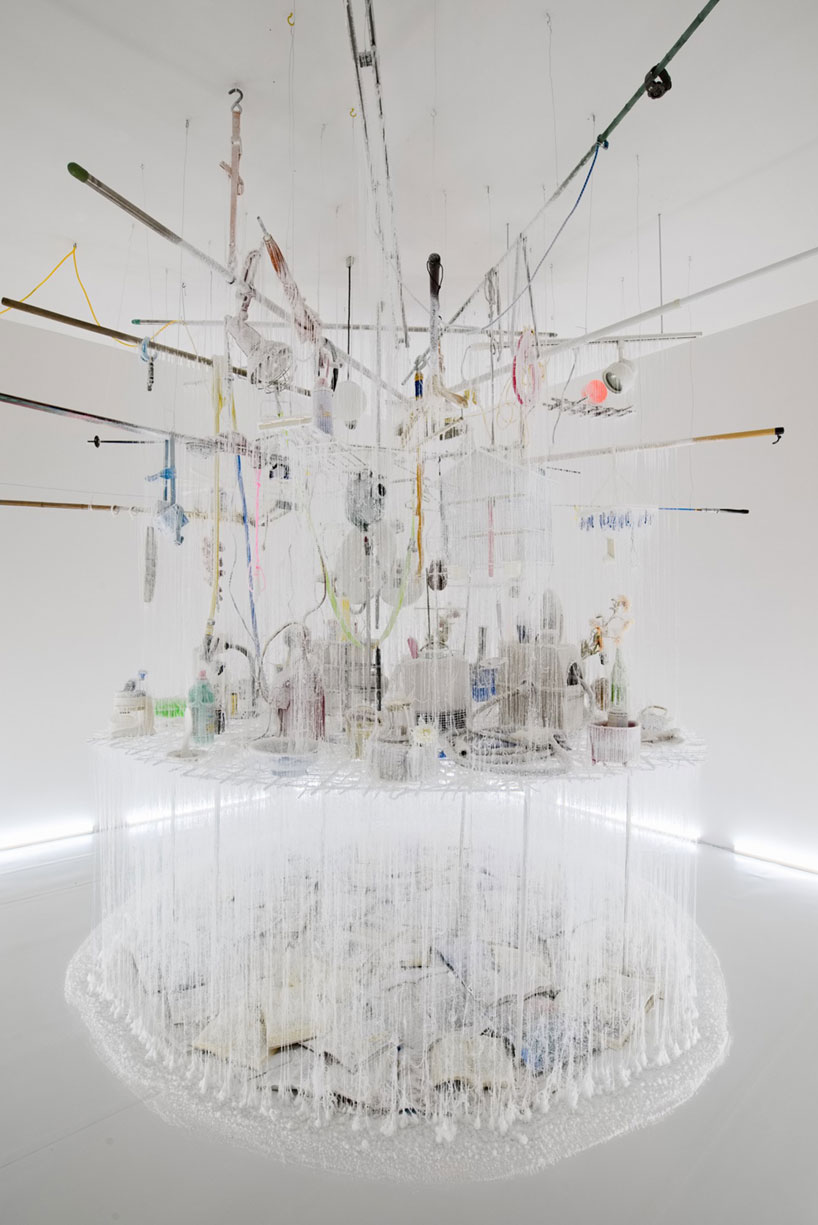 the arrangement hints at the passage of a long period of time, as if dust and ash had accumulated or a thick layer of white moss had grown in, creating a strange landscape independent of human hands. the voids that form here are filled by the viewer's imagination in connection to their own memories, and the landscape that sprawls underneath the table allows them to peek under the table to see the world from the other side.