louis vuitton has unveiled LVxNBA, the house's first menswear capsule collection with the national basketball association (NBA) with creations by virgil abloh. as part of the house's ongoing relationship with the NBA, louis vuitton has partnered with madison square garden (MSG) to present a virtual selling experience filmed inside of the famous new york arena. commencing in 2020, the house's partnership with the NBA also includes the creation of the bespoke louis vuitton trophy travel case for the larry o'brien trophy.

images of virtual selling experience by brad dickson
for the virtual selling experience, louis vuitton and MSG combined sport, style and technology by utilizing drone footage of the actual clothing, shoes and accessories on display inside the historic arena. to mark the occasion, MSG appears as never before — louis vuitton's emblem holds center court and glows in a luminous spectrum alongside the NBA's famous silhouette logo. guests can discover the collection by navigating around the capsule presentation using their computers or personal devices. developed exclusively for online access, the LVXNBA digital debut is now open to the public here.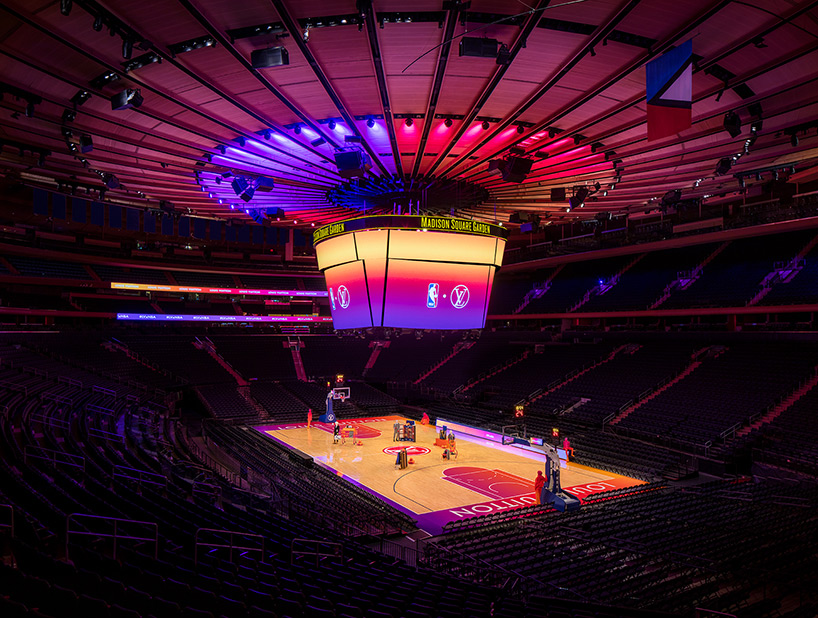 intertwining french craftmanship with american sports, virgil abloh created a limited clothing and accessories line uniting the emblems of the two institutions. three definitive expressions of style for every NBA player are represented: travel, game arrivals, and press conferences. travel is embodied in looks such as a grey cashmere tracksuit adorned with graphics informed by the lines of a basketball. game arrivals manifest in a variety of pieces including a blue hooded leather jacket and a keepall featuring a netted side detail evoking a basketball hoop, while press conference looks are articulated in suits and a dress shirt.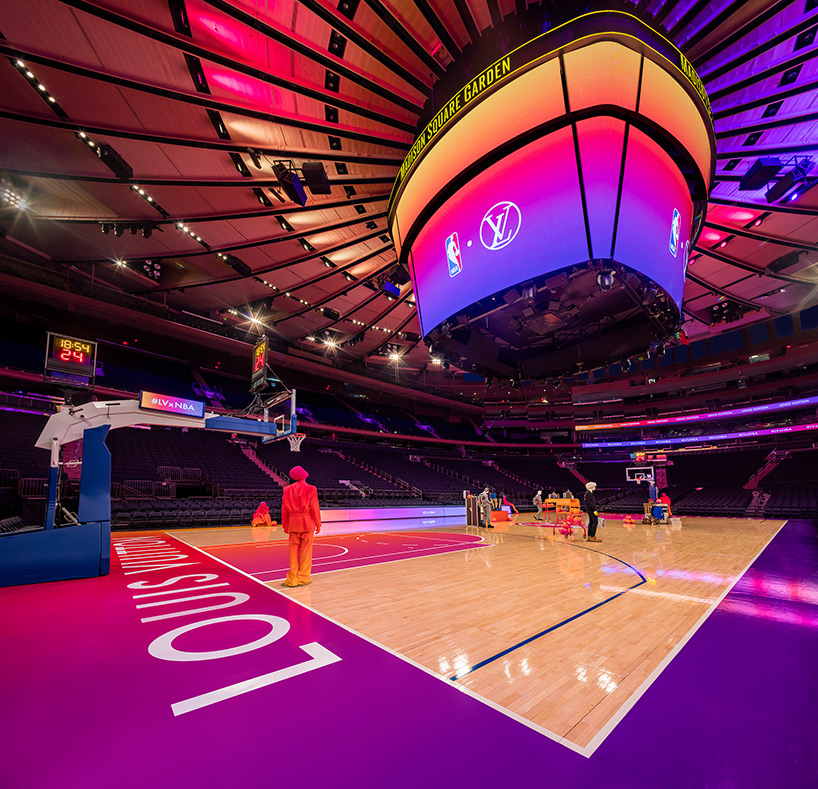 throughout the collection, the visual identity of the NBA assimilates into existing louis vuitton motifs. for example, the NBA logo is employed in a houndstooth pattern used in tailoring, shirting, and a tie. it also appears on a varsity jacket featuring the LV initials on the back. meanwhile, multi-functional bags draw on the red, blue, and white colors of the NBA's logo, and the collection sees the debut of a multi-pocket backpack in the classic monogram with white contrast straps as a nod to the graphics associated with the game.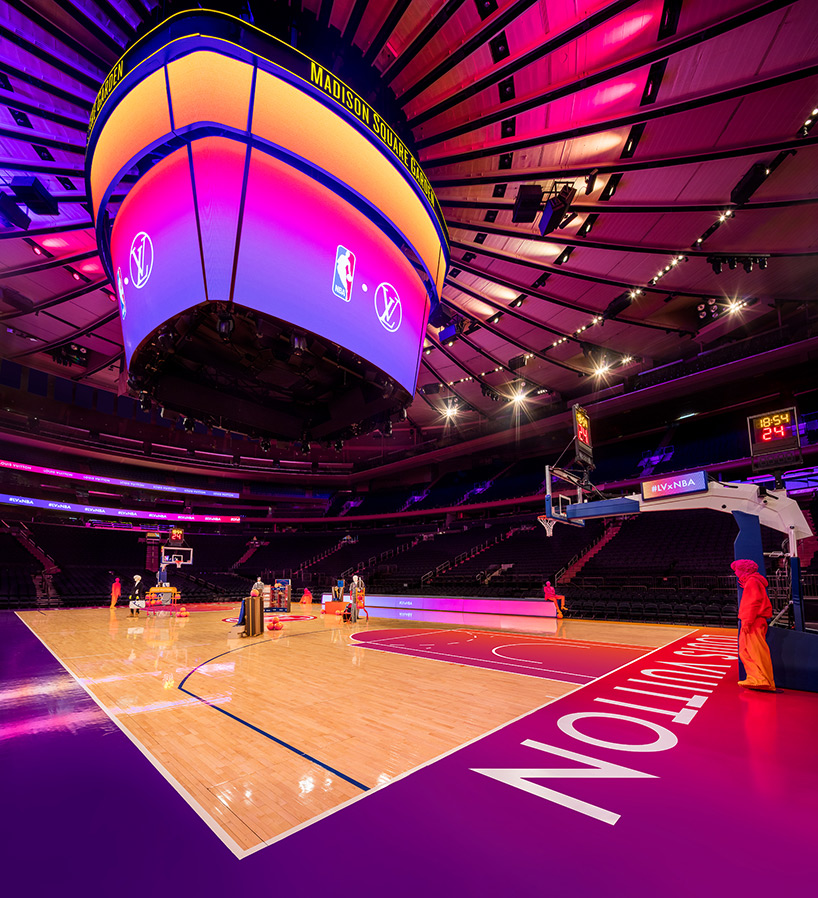 in addition to the netted keepall, a 'christopher' backpack and 'nil' messenger are likewise interpreted through the NBA lens. shoes meld the insignia of louis vuitton and the NBA in classic loafers, chunky-soled leather derbies, slip-ons, and in lace-up leather boots; each recognizable by the new LVxNBA emblem embossed on the foot-bed. continuing the conversation between sports and craftsmanship, fashion jewelry pieces employ the NBA logos as distinctive pendants. louis vuitton has also unveiled the LVxNBA trunk, a double-door wardrobe trunk for precious attire, accessories, and footwear.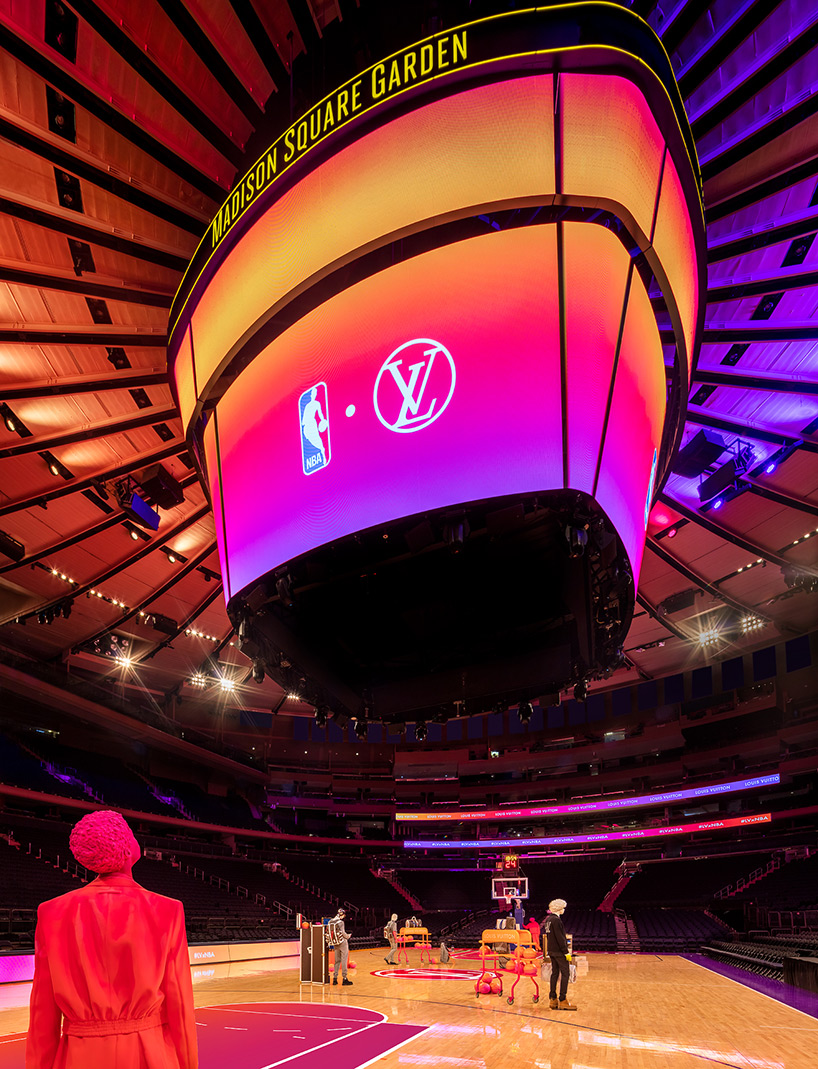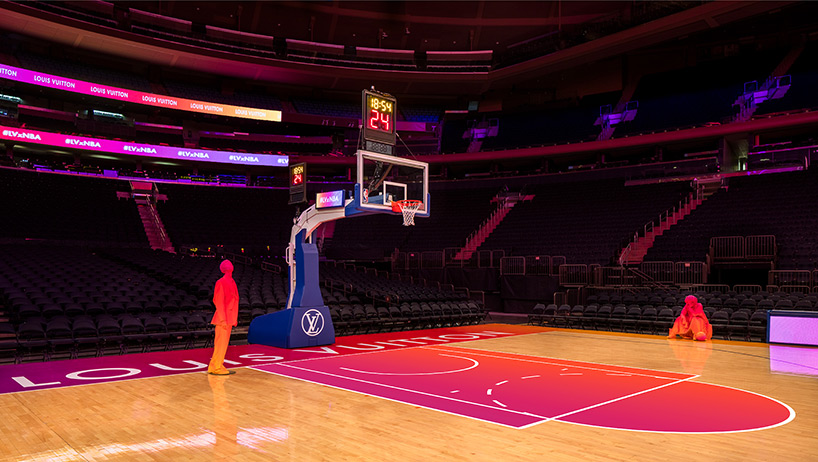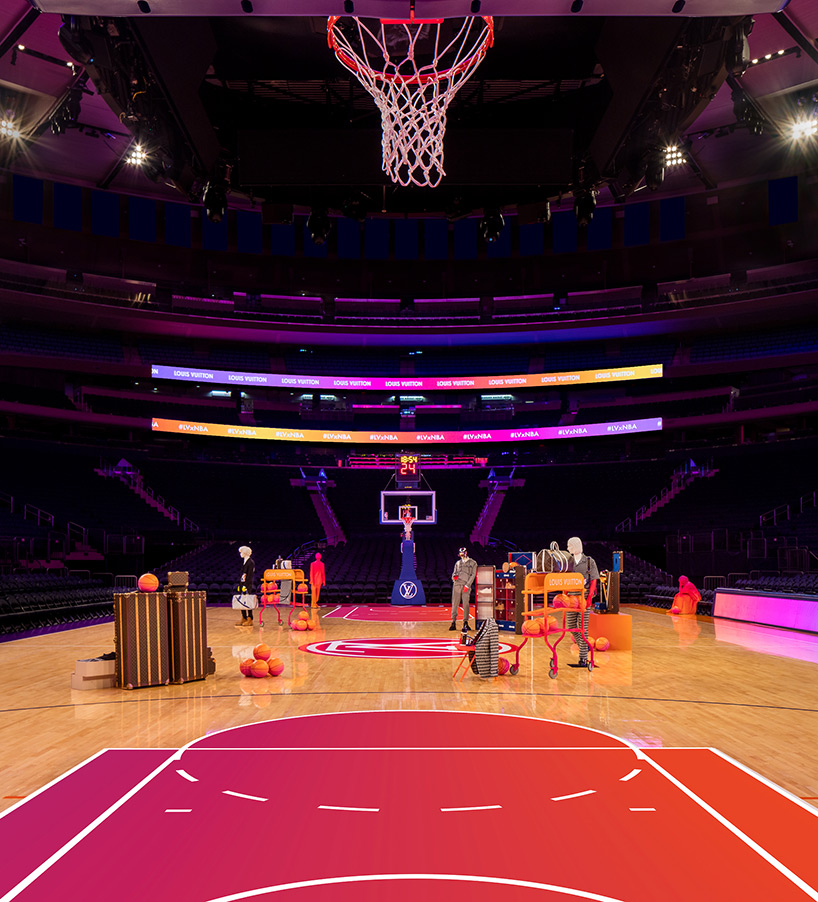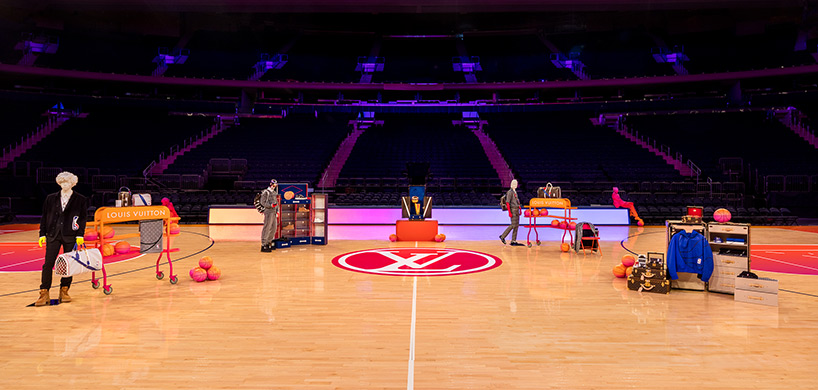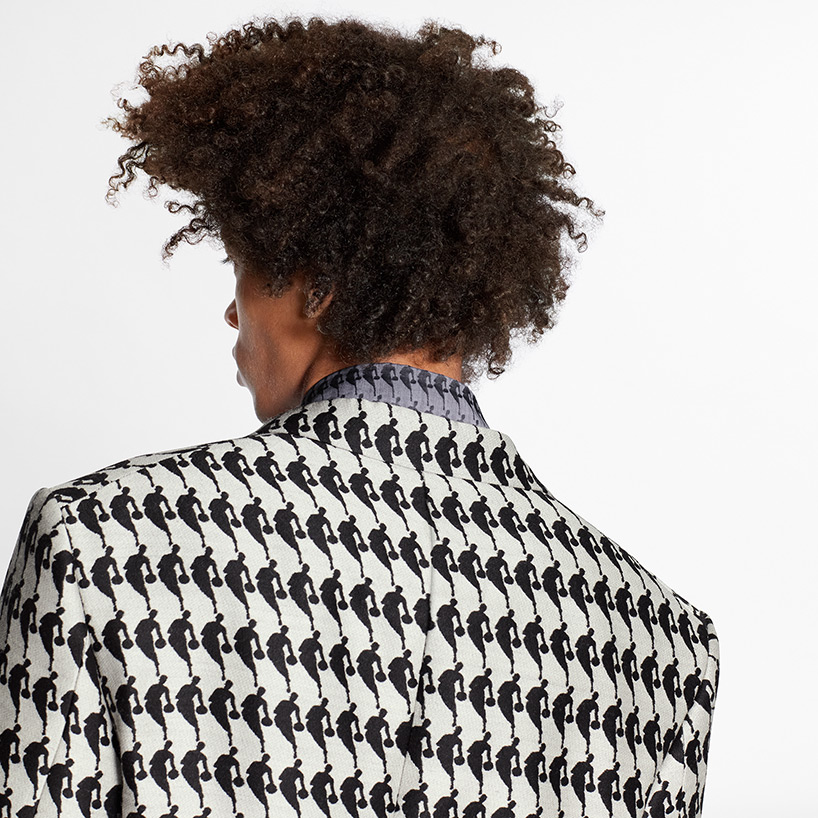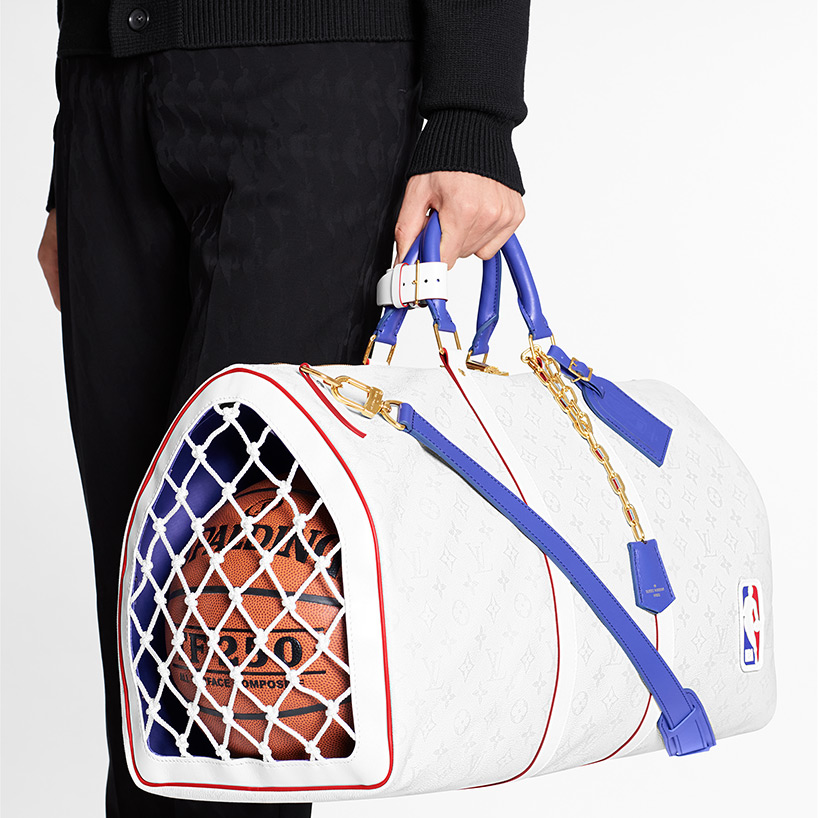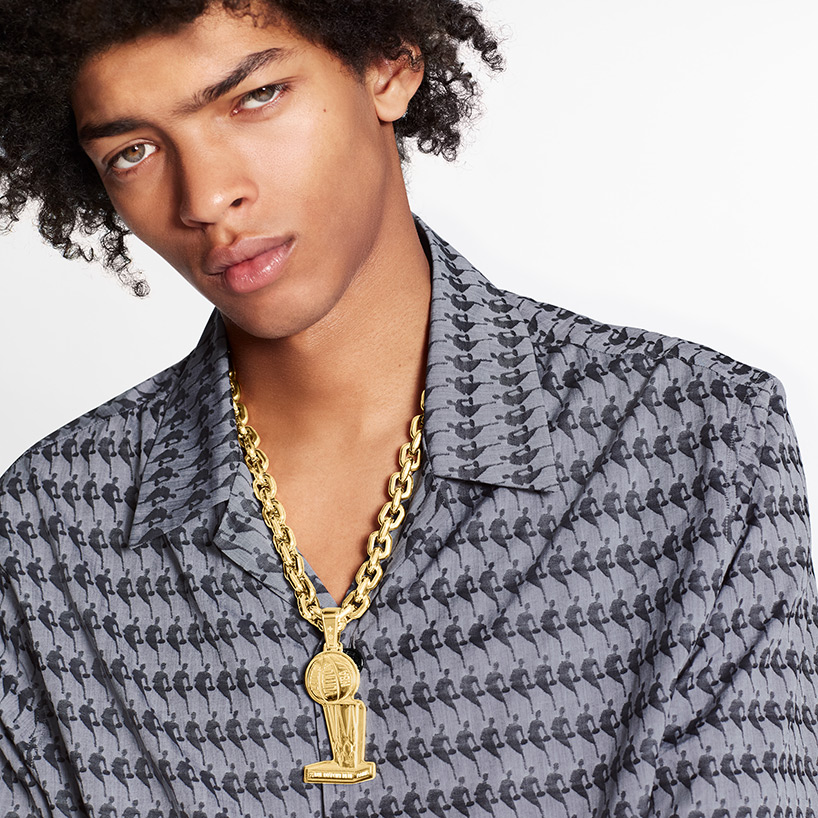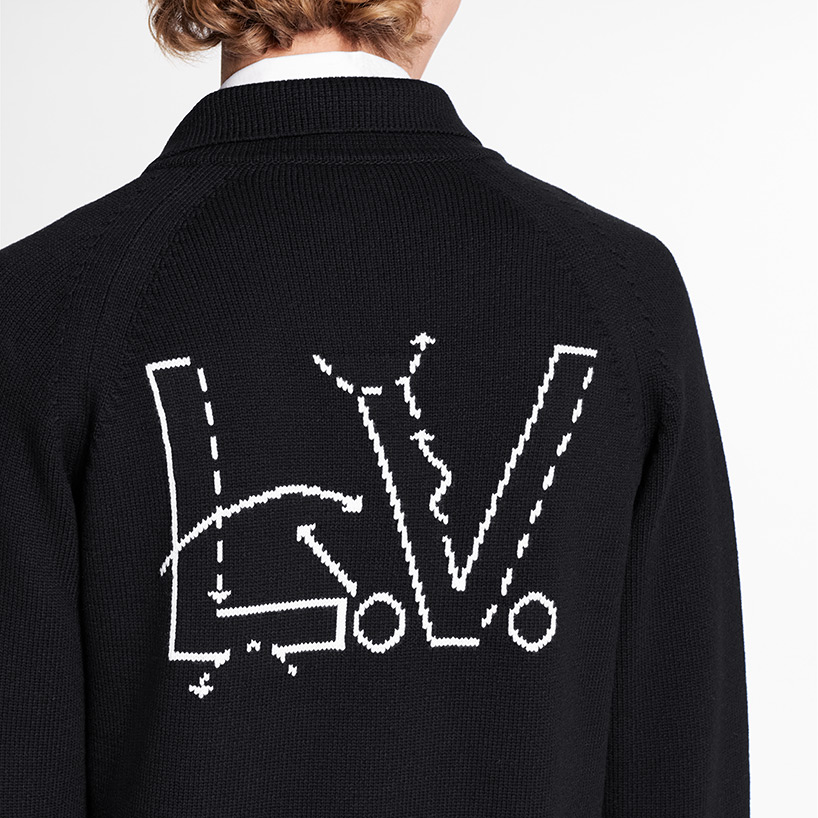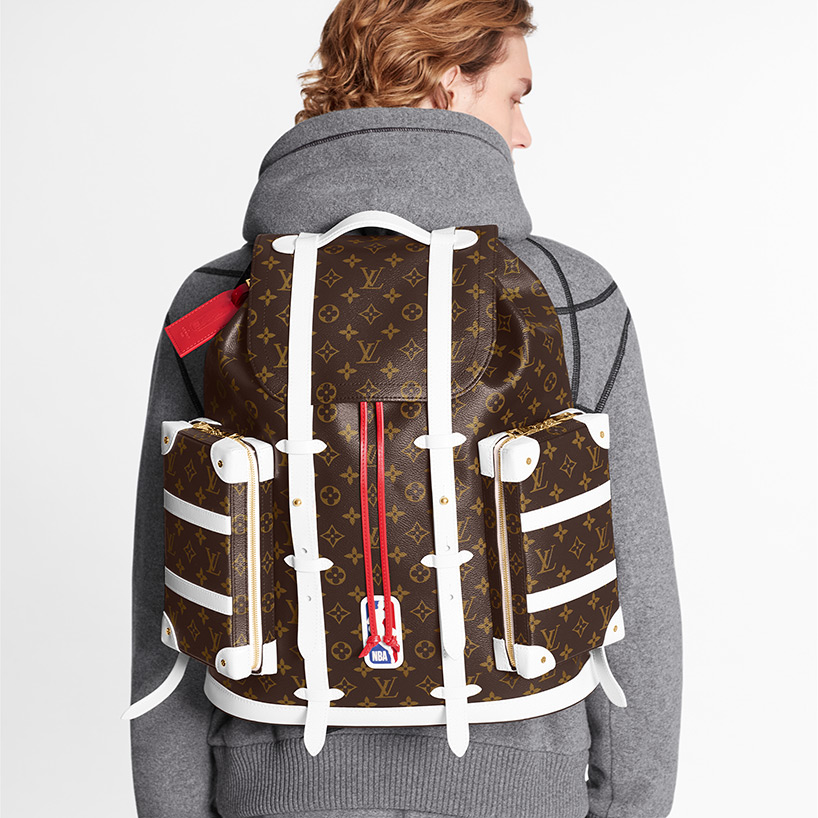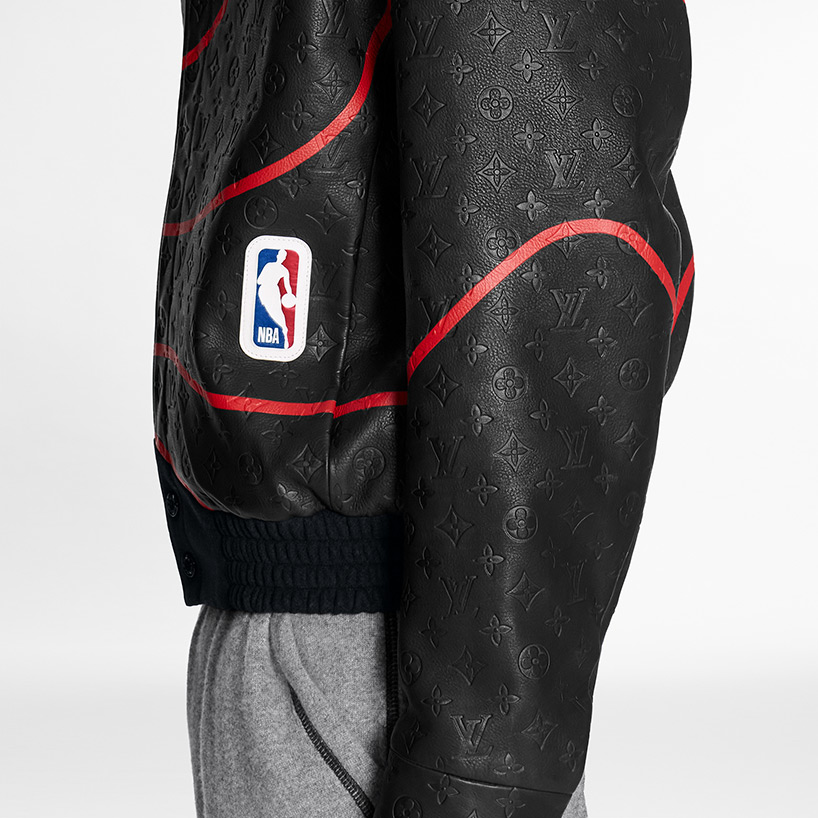 nina azzarello I designboom
nov 20, 2020