SuperWheel system, an irish company founded by simon chan, is looking to re-invent the wheel with a revolutionary invention — a wheel that is powered by weight. 'we are in the stage of emerging from oil-age to electric-age, the conservation of electricity & electronic waste management will become increasingly important,' comments the official webpage. 'each year our planet generates 50 million tons of e-waste, and a large portion of it, including of the toxic materials ends up in landfill sites.'
the SuperWheel is the world's first power assistance powered by the ground reaction force. it uses a patent pending (WTECT) system that can turn your bike to a high-performance, power-assisted bike within minutes. the SuperWheel uses the reactive force of your body weight to generate additional torque to take you further and faster without breaking a sweat. this means that you will need no battery and will have no range limit while using this wheel, opening up infinite cycling possibilities.
SuperWheel continually diverts the reactive force of your body weight (ground reaction force) to the springs on the upper section of the wheel during rotation. the spring compression (from approx. 9 to 12 o'clock position) and decompression (from 12 to 9 position), the impact on the rim section caused by the compresses and decompresses of the spring mechanism during rotation providing additional momentum for the rotation, combined with their patent pending – internal drive system, provides simple and reliable power assistance and makes for a comfortable ride.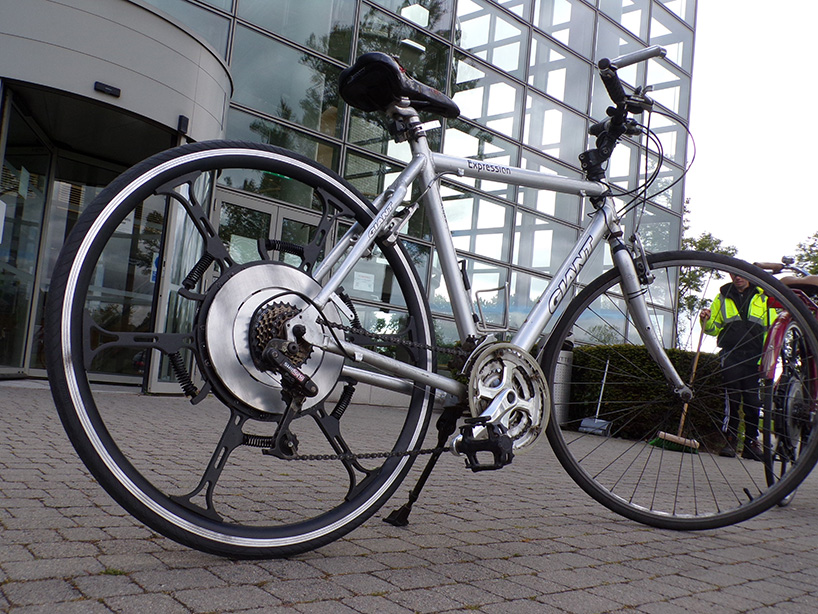 the SuperWheel (WTECT) consists of two mechanism — the external springs mechanism and the Internal drive, both system are powered by the reactive force of weight during rotation. SuperWheel was developed as an alternative to electric power to allow the user enjoy cycling without the hard work. simply replace the back wheel of your bike to a SuperWheel and get immediate power assistance to aid you when cycling uphill making your long cycling journeys an enjoyable experience.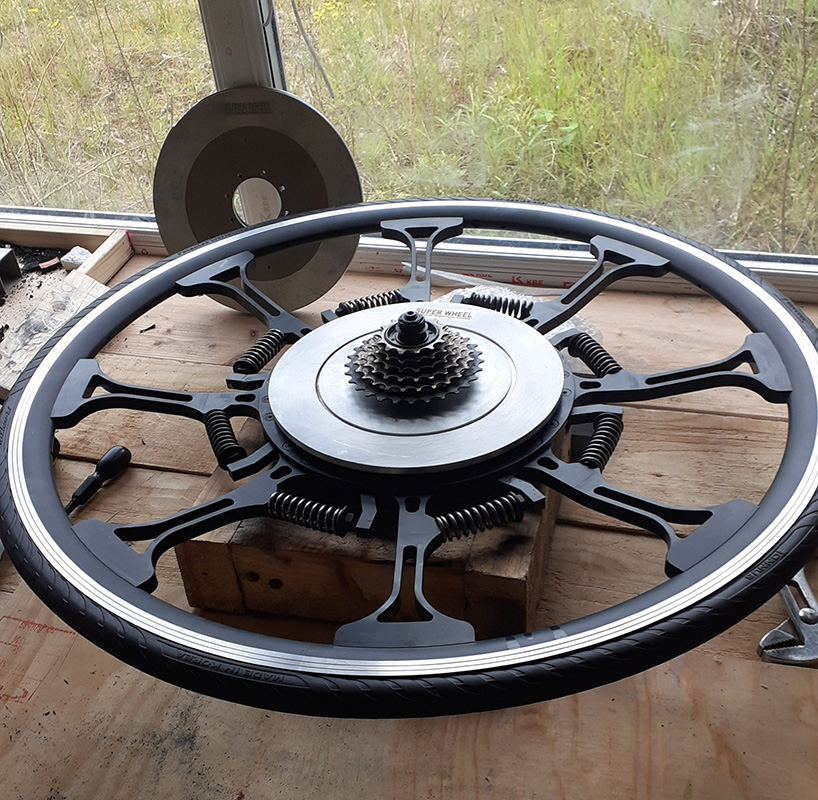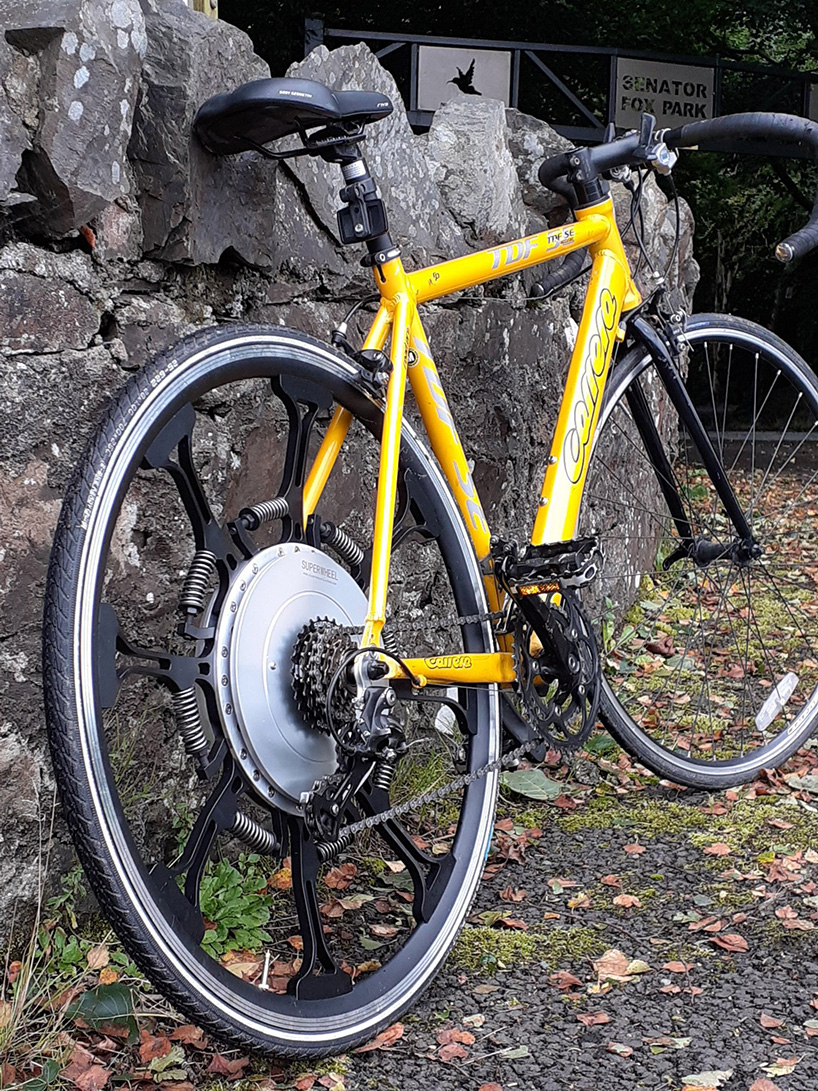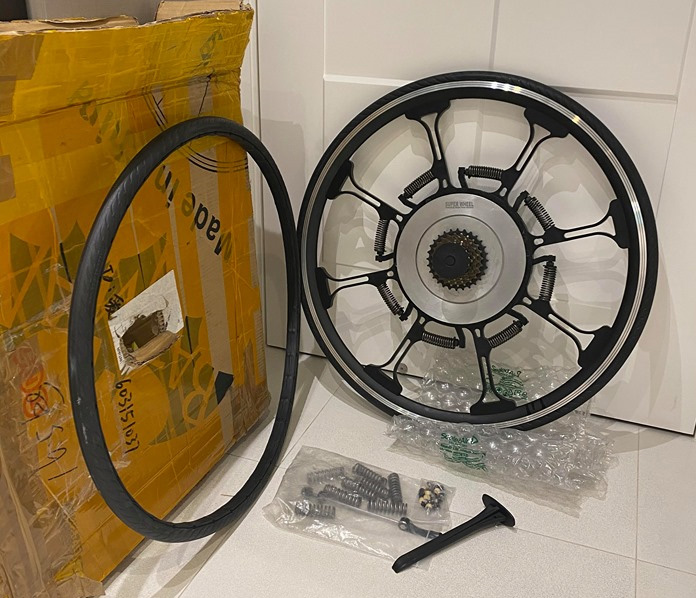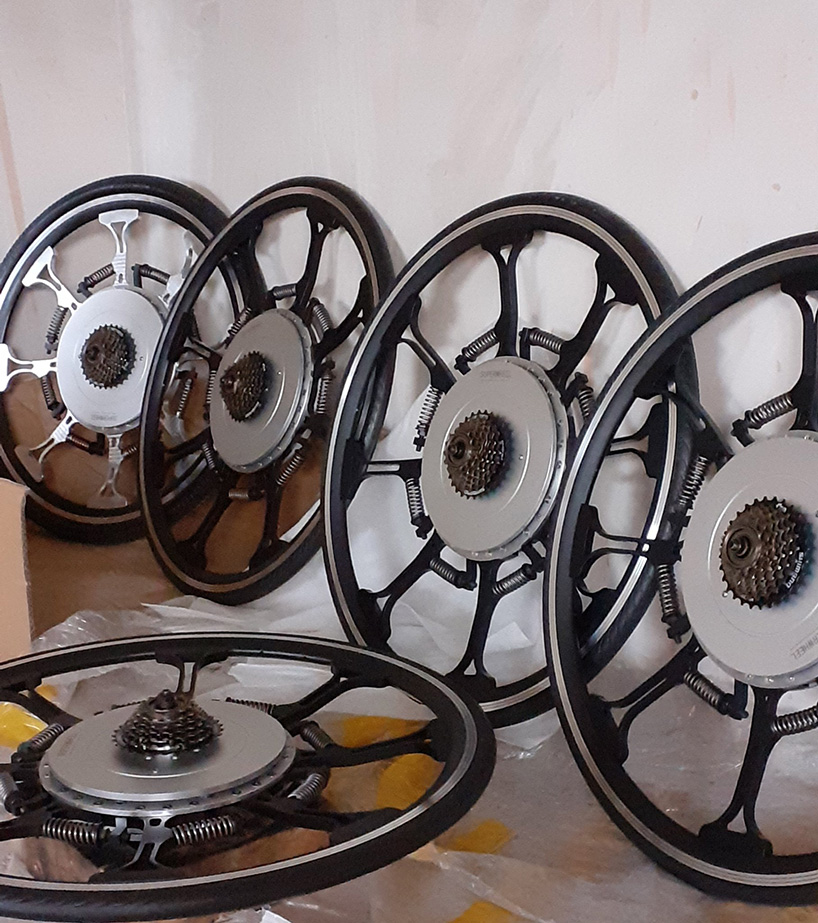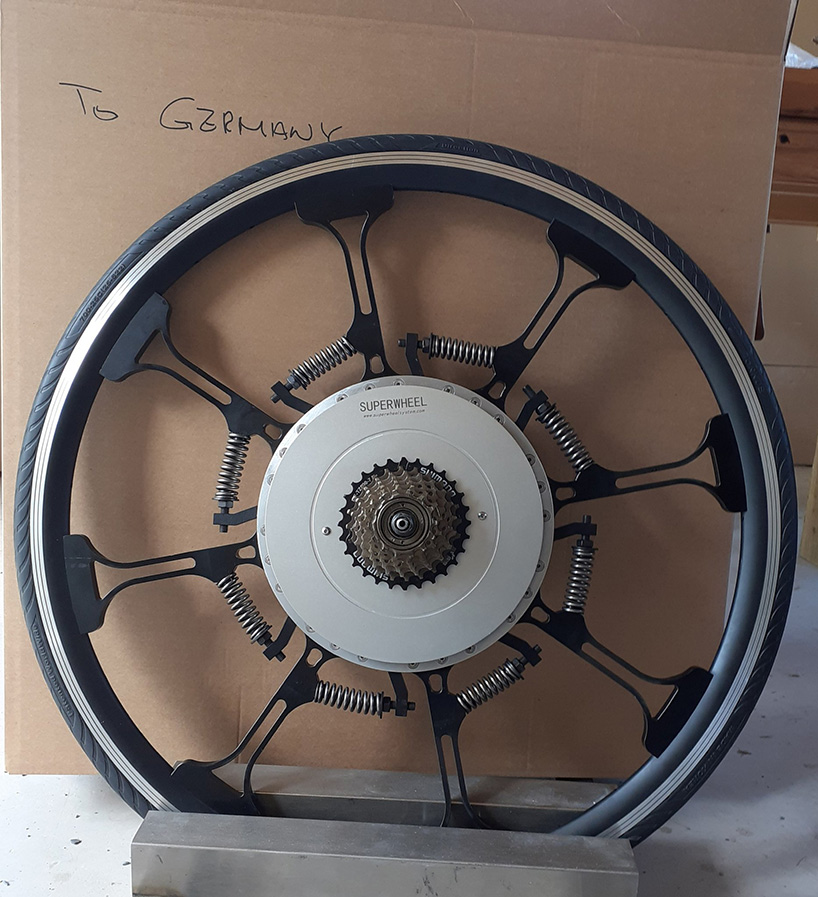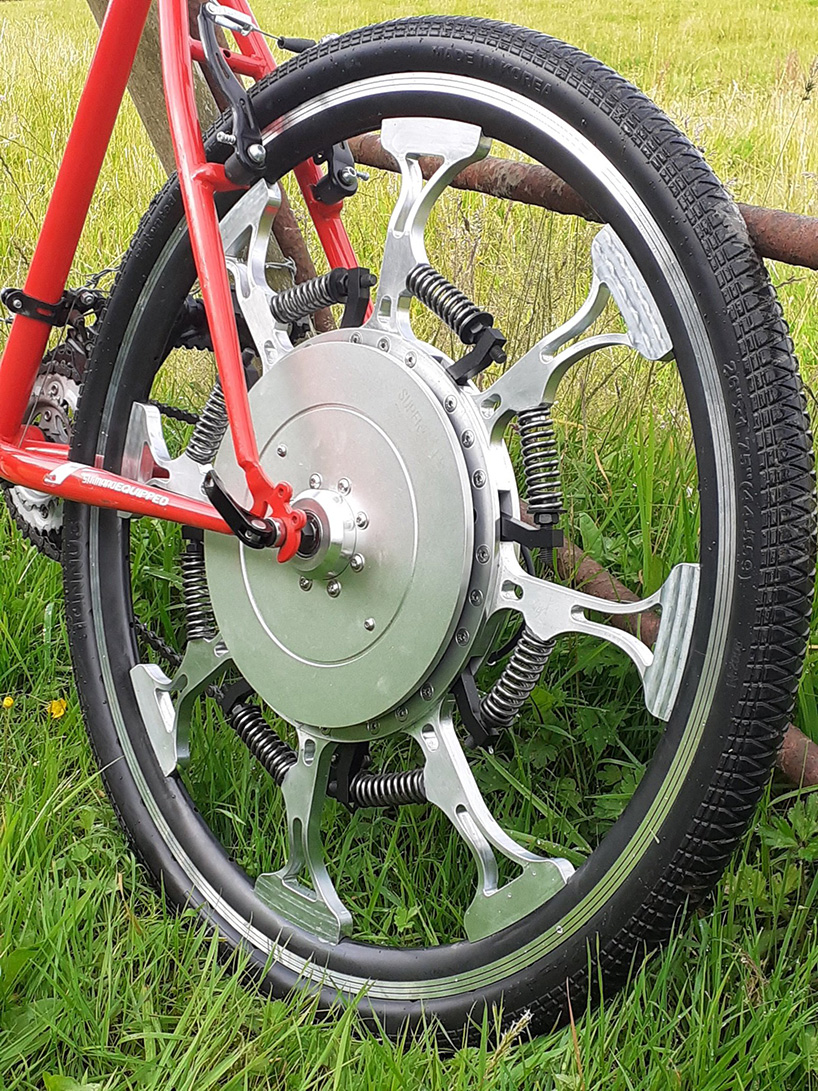 project info:
name: SuperWheel
created by: simon chan
juliana neira I designboom
nov 20, 2020