MIA design studio has built 'villa tan dinh' in vietnam as a miniature park, complete with open courtyards and lush greenery. the concrete house comprises a series of horizontal living spaces, where all functions are linked through gaps of vegetation, water elements, and natural light. a slender steel mesh cover clads the main entrance of the building, which allows for enough privacy while maintaining a visual connection with the lively street outside.all images by hiroyuki oki
MIA design studio developed the house for a female owner who asked for a comfortable living space right in the center of the city. situated in ho chi minh city's district 03, the house is close to some historical destinations, such as tan dinh church, as well as landmarks of urban culture, including the popular saigon alleyways. within this unique context, the project appears as a miniature park, where all activities inside are linked through lush green gaps.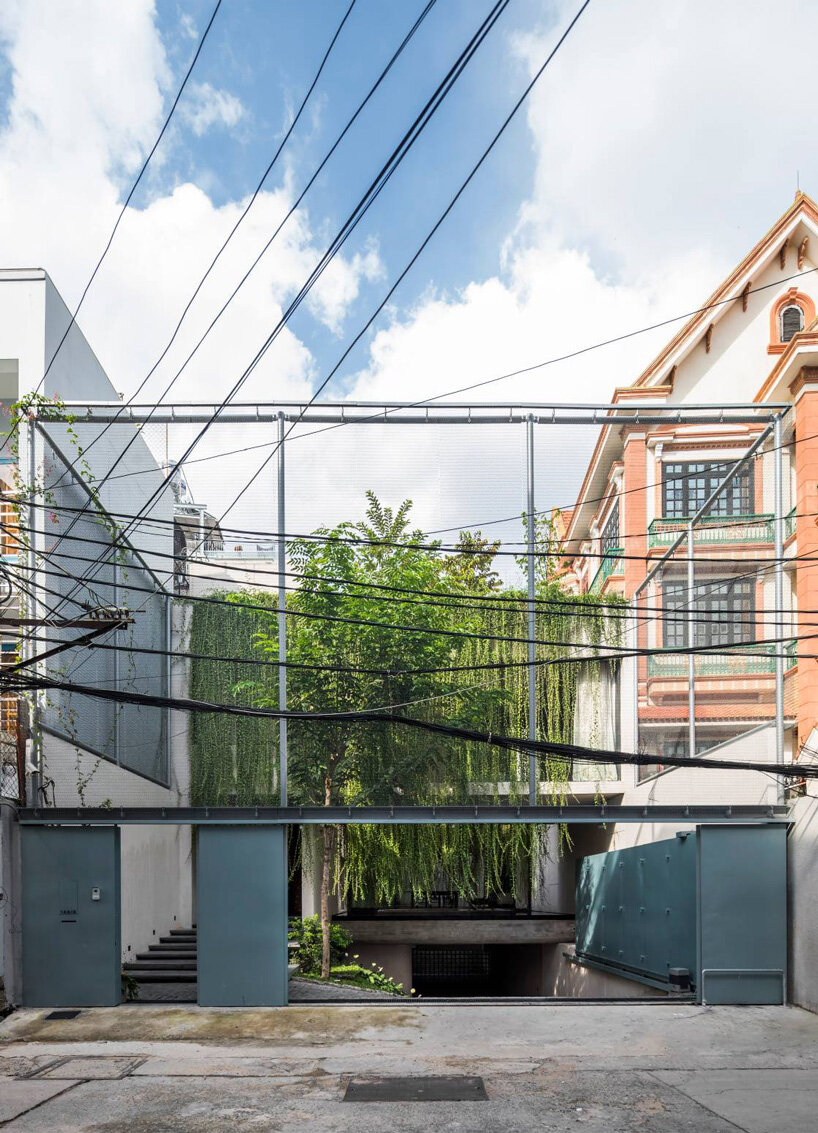 though the house appears as a simple square box from the outside, its interior contains many layers of living spaces built of concrete and stone. glass doors and floor-to-ceiling windows blur the boundaries between inside and outside, while visually blending the building's raw materials with the thick vegetation of the courtyards. the result is a relaxing, tranquil atmosphere where inhabitants can enjoy a walk in the park and a taste of saigon right in their own home.