in a mountainous region of quebec, canada, DESK architectes has built a new family home for a young couple. with its simple, unfussy character, B+L residence perfectly encapsulates the couple's desire for a contemporary living space that harmonizes with the natural surroundings.
images by maxime brouillet
the layout of B+L residence prioritizes efficiency and functionality. the two-story volume is split into three distinct zones: day rooms, night rooms, and technical rooms. in response to the contours of the site and the tree canopy that covers it, DESK architectes has positioned the day rooms in the upper level so that they benefit from the natural light coming from the east and south. the first floor level comprises the night rooms; there are three bedrooms and a bathroom.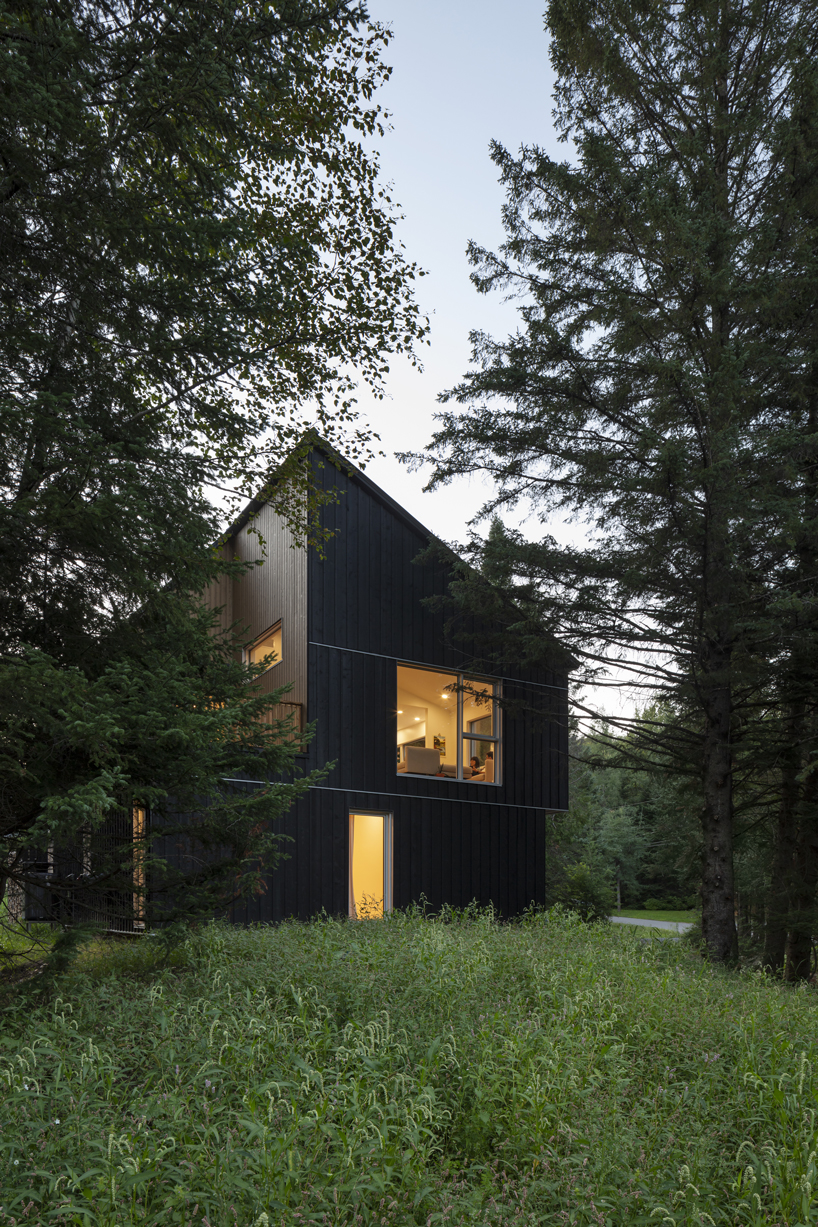 in line with the wishes of both the clients and the architects, the interiors are designed to highlight the surrounding landscape. to achieve this, a simple, pared-back color palette has been applied while large windows frame the trees. distant mountains can even be glimpsed at from the upstairs windows. this connection to the outdoors is further pursued via the outdoor terraces on the second floor. one terrace extends from the dining area while the main terrace is located on the other side of the building facing northwest, to take advantage of the natural light on summer afternoons.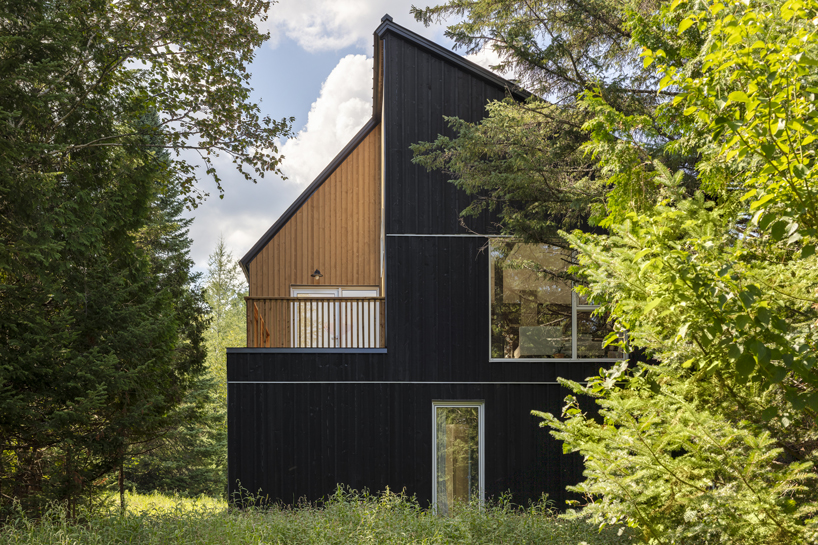 in contrast to the light and bright interiors, the exterior is clad in blackened timber and black-colored roof panels. punctured only by the alcoves cut out of the main volume, this dark, sober aesthetic helps to nestle the building into the landscape.